Apr 15, 2017
Last March 4th, the Caravan for a Fair Wage and Decent Life began with a blockade of the Transpeninsular Highway by the day laborers from the fields of the San Quintin Valley. The workers then went on to cover 3,000 kilometers, arriving in Mexico City on March 17th.
Two years ago, the strike of thousands of farm workers brought to light the appalling conditions in which at least 80,000 men, women and children toil as day laborers in Baja California agribusiness. The hours are long, up to 14 hours a day with no rest on the weekends at a deplorable wage, with no vacations, no social security and no decent housing with basic services. Striking workers denounced human rights violations, and especially sexual abuse and harassment of the mainly indigenous women workers by the foremen.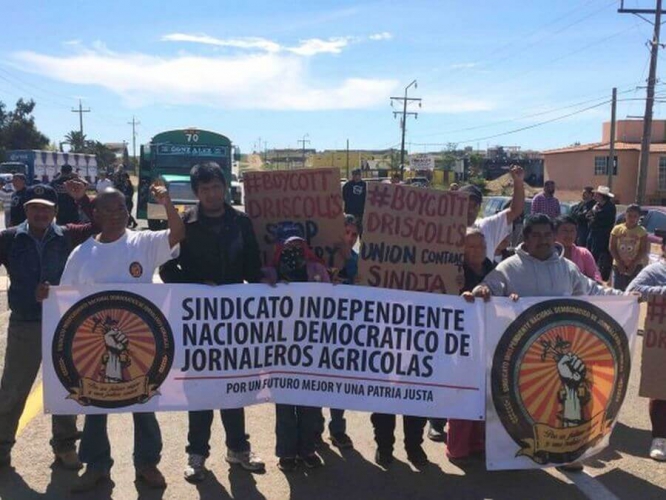 In response to a call sent out by the National Democratic Independent Farm Workers Union (SINDJA) and the Alliance of National, State and Municipal Organizations for Social Justice, this year's Caravan was organized to protest non-compliance of agreements reached with federal and state government officials in Baja California. The struggle continues for decent wages and benefits, the right to social security and an end to the sexual harassment of women.
The exploitative companies are mainly consortiums like Driscoll's in the United States. Working together with human rights organizations and territorial defenders in both countries, the day laborers succeeded in launching a widespread boycott against this corporation as a way of pressuring the owners to meet their demands.
As the Caravan made its way through nine states in Mexico, it was joined by teachers of the CNTE, collectives in defense of the water in Mexicali and several different labor and social organizations supporting the farm workers' struggle.